Advocacy & Research
At Green VI, we use scientific research to guide our Strategic Plan and advocacy to catalyse systems that will build a greener, cleaner, healthier BVI.
Since 2009, Green VI has advocated systems, legislation and behaviour change to eliminate the need for the open burning of trash, to encourage the use of  renewable energy and promote vector control efficiency. Our advocacy work also encompasses other areas to protect human and environmental health in the BVI.  
All our programme themes – waste, energy, education, water and innovation – are guided by research findings. Also, we strive to integrate new methods and technologies into traditional sustainable practices that were common in the BVI a generation ago. 
Green VI actively seeks and fosters relationships with Governments, Communities, Schools, Churches,  Clubs, Institutions and Businesses in order to build and maintain meaningful collaboration. These Partnerships are an essential part of successful, sustainable work.  
Memorandums of Understanding (MoUs) with Government
TEST RECYCLING CENTERS OPERATIONAL
TONS OF RECYCLABLES DIVERTED
DECREASE IN HIGH-RISK MOSQUITO BREEDING SITES FROM 2016 BASELINE (VG)
WHAT WE'VE DONE

Click on the tiles below to find out more: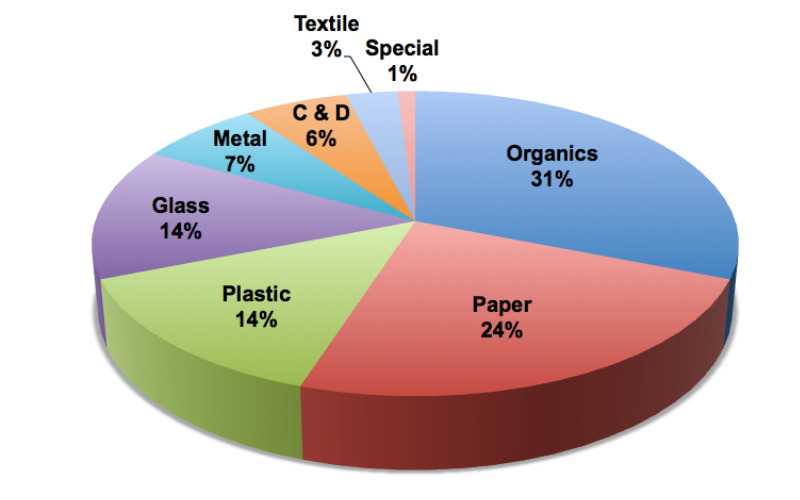 RESEARCH
Research and legislation advocacy are the backbone of all our Waste Theme programmes and have included:  
Waste Management chapters for "Environmental Profiles of

Virgin Gorda, Jost van Dyk

e and Anega

da

Data-based contributions to the BVI Solid Waste Management Plan

Acceleration of waste reduction behaviour and transitioning to eco-products through our Green Certification programme

Identification of best practices for using waste as a resource to create products, businesses and jobs

Exploration of Alternative Energy and Water Generating technologies

Investigation of Sargassum and other organics for Anaerobic Digestion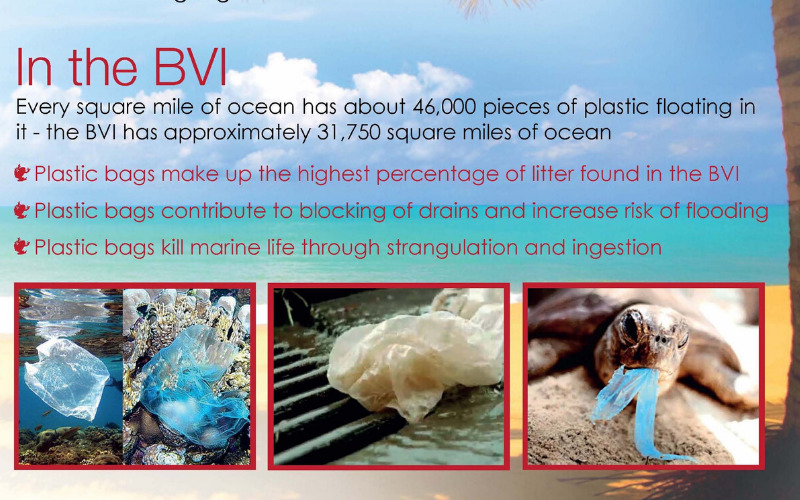 BAN ON PLASTICS & CONTAINER DEPOSIT SYSTEM
The BVI Government has approved draft legislation for a Ban on Plastics (such as disposable food-ware) and a Container Deposit Bill.  Upon request, Green VI submitted key recommendations to Government for this draft legislation. A Ban on Plastics and a concurrent import duty exemption for eco-friendly alternatives will significantly reduce plastic pollution in the BVI. A Container Deposit Bill will also decrease litter, as well as fund a Recycling System long term. This bill calls for consumers to pay a deposit for imported beverages and receive a rebate, upon returning the container. For more information watch this informative video that explains Governments strategy of the 7 R's – Reform, Reduce, Reuse, Rethink, Restrict, Return & Recycle. 
In 2013, Green VI partnering with WorldHouse Caribbean and the major retail stores in the BVI, implemented a voluntary plastic ban for a year – with many retailers continuing to charge for plastic bags for many years following.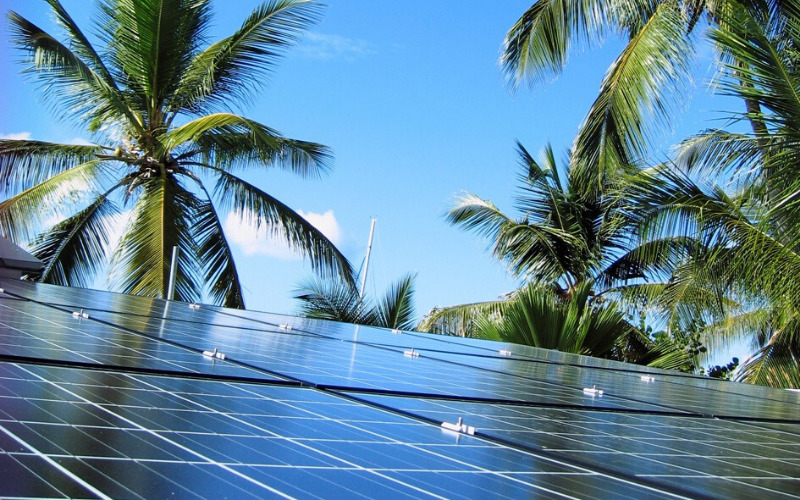 RENEWABLE ENERGY ADVOCACY
For many years, Green VI has advocated renewable energy in the BVI. 
2012 Petition to Legalise Renewable Energy:

Existing BVI legislation banned the primary use of renewables, such as solar or wind power.  Harneys, a notable BVI law firm,  worked with us pro bono to  draft amendments allowing  renewables. These amendments, and Green VI's Petition (with approximately 2000 signatures), were presented during the Government's 2012 Climate Change Workshops. 

2015 Government's Renewable Energy Legislation Act

set the following goals: 

By 2021, reduce Anegada fossil fuel inputs to electricity by 80%

By 2023, supply 30% of the Territory's energy with renewables 
We continue to support Government on the implementation of import exemptions for renewable energy technologies, rebates, tax incentives and Grid Tie.  
WE RECYCLE MOU
We signed an Memorandum of Understanding with the BVI Government in April 2019 with the aim "to create a mutually beneficial working relationship of cooperation between the Partners in order to implement a Recycling Pilot and cooperatively work towards the development of a community-based Recycling System for the Virgin Islands."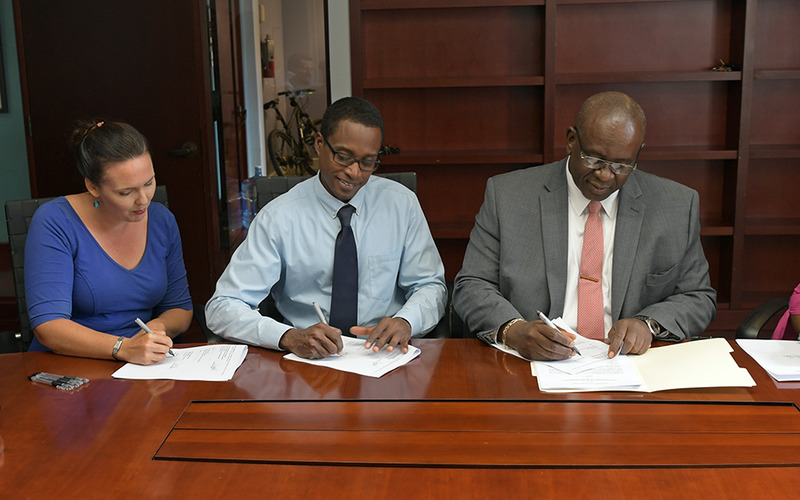 BUGOUT MOU
This Virgin Gorda community-driven initiative reduces the Aedes aegypti mosquito that causes diseases such as Zika, dengue, and chikungunya. The winning formula is outreach education, clean ups and community participation, integrated into safe, data driven, vector control operations. After three years of success on Virgin Gorda, we're now working closely with the BVI Government to roll out a BugOut Pilot on Tortola, funded by the Pan American Health Organisation. 
GLASS STUDIO
The Glass Studio is a fun demonstration of how 'waste' can be a resource. Waste streams will be transformed into renewable energy that provides the power to produce beautiful works of art from recycled glass. This is innovative Upcycling at its best and brightest and brings together all our themes – waste, water, energy and education.
 Recycled Glass Floats Photo: Hezikiah Maddox