Garden Project
 Our gardens foster students and community members to be mindful of their environment and their social history. 
We've established vibrant gardens at five primary schools through partnerships with educators and communities, Four are on Tortola – Ebenezer Thomas, Francis Lettsome, Joyce Samuels, Leonora Delville – and one is on Virgin Gorda at Bregado Flax. Through this project, we've grown relationships and gardens that cultivate positivity, beauty, connection, food security and a new kind of classroom. We're proud to have had our 44 lesson plans adopted into the BVI National Curriculum. 
The EcoParks will feature and demonstrate new ideas in farming and composting, including Permaculture and Regenerative Land Use techniques and principles. Alternative farming methods, such as FarmPods (vertical aquaponics food production systems that are off grid and automated) will be piloted. Composting, and the various methods for transforming organic "waste" into black gold, will be demonstrated and taught at schools, communities and the EcoParks. 
WHAT YOU CAN DO AT HOME

Click on the tiles below to find out more:
TRADITIONAL COMPOSTING
Compost is organic matter (food scraps, vegetation)that has broken down and can be used as fertilizer for your garden. The only ingredients required are  air, water, "green" and "brown" organics and YOU! Click on the icon on the left to learn how.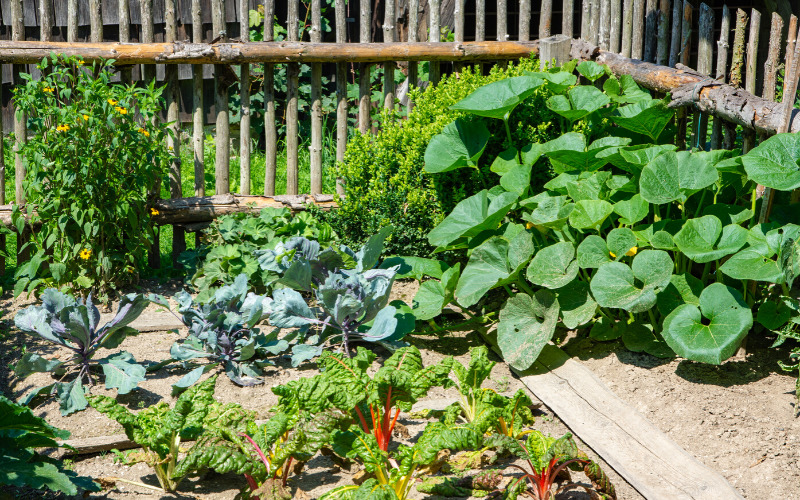 GROW YOUR OWN KITCHEN GARDEN
Up until the 1960's, the BVI grew enough produce to be able to export it to neighbouring islands. Composting and kitchen gardens were commonplace. Let's learn from our elders and bring back these wise practices. It's easier than you think, will save you money and will provide healthy, fresh, organic produce for you and your family.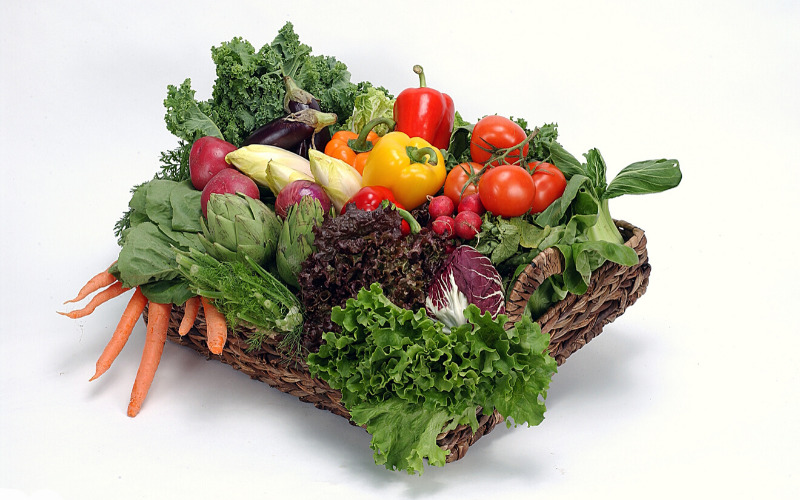 BUY LOCAL PRODUCE

Buying from local farmers means fresher, healthier food, less packaging and a boost to our local economy. Farmers can also be a valuable source of information on growing locally.

Click here for our list of local farmers.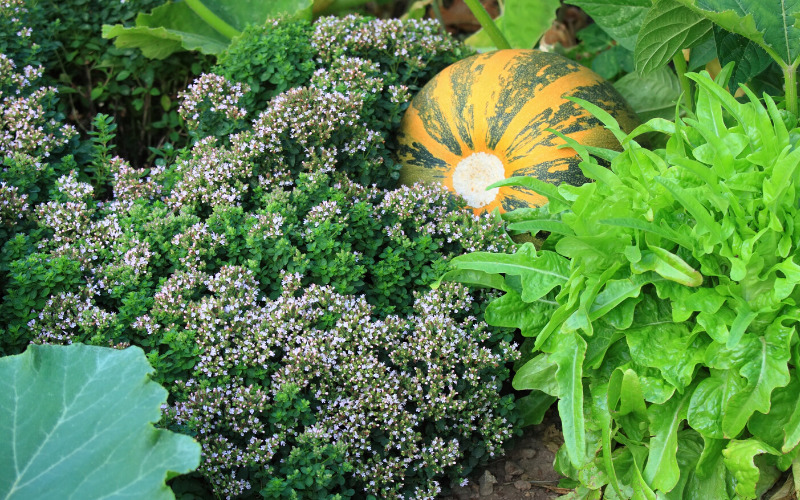 REGENERATIVE FARMING & PERMACULTURE
Regenerative Agriculture and Permaculture incorporate holistic, systems approaches to land use that increase biodiversity, enrich soils, improve watersheds, and enhance ecosystem services.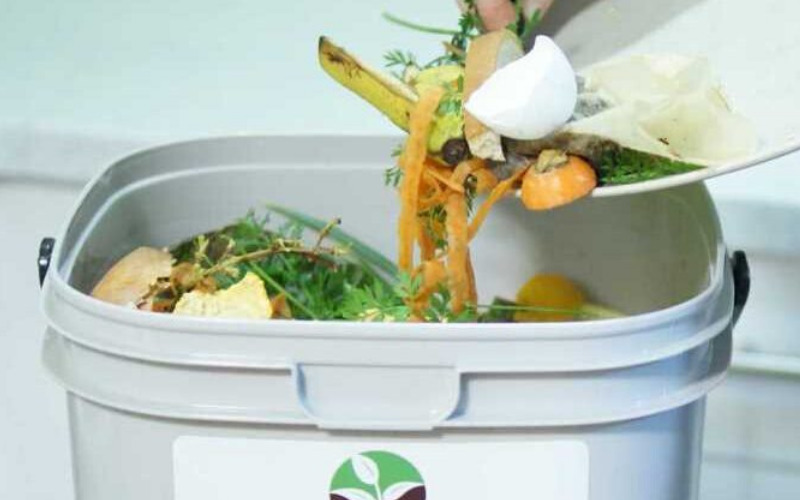 BOKASHI
Bokashi composting is more of a fermenting process, and needs to be linked to another type of composting system. An active substrate with microorganisms needs to be added regularly and the system needs to be monitored daily.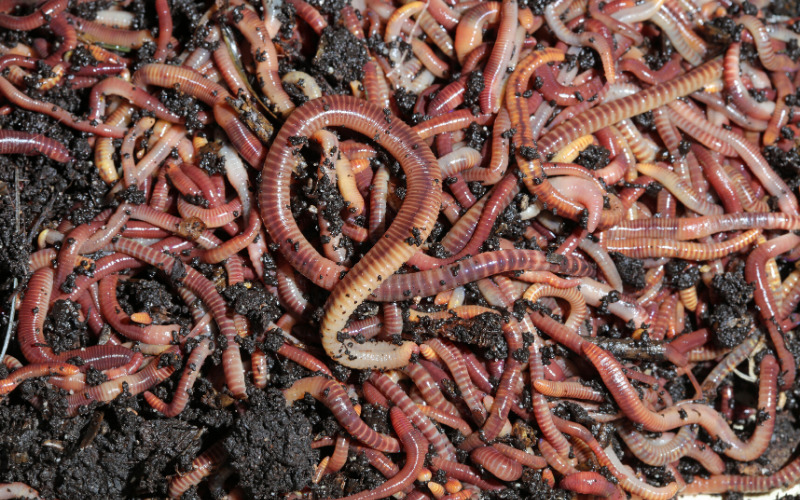 VERMICULTURE
Vermiculture is breaking down organics using earthworms, which are great natural composters. However, importation of earthworms must be approached with caution, as some types are considered invasive species that can have detrimental effects on natural ecosystems if not well-managed.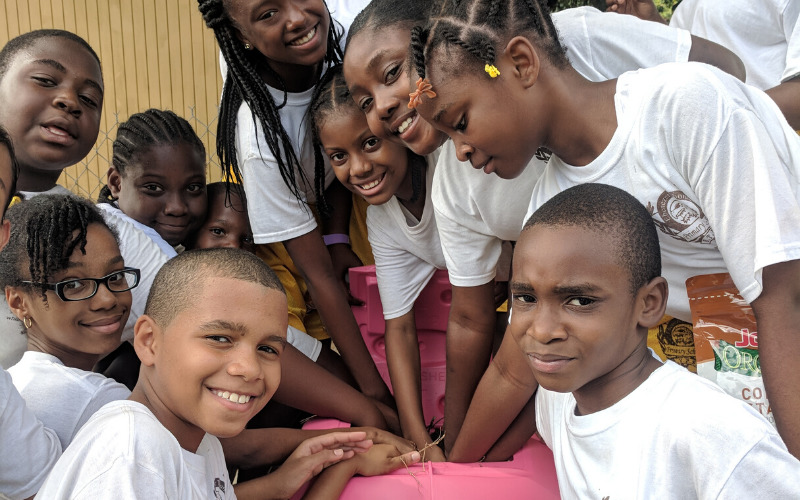 IN-VESSEL COMPOSTING
This involves placing organics in a container. Some positives to this system are that it's cheap, avoids vermin,  and can take cooked food waste and meat, unlike Traditional Composting.  Organics must be mixed with 60% brown vegetation. The system requires daily watering, monitoring and turning to avoid  odours or mush.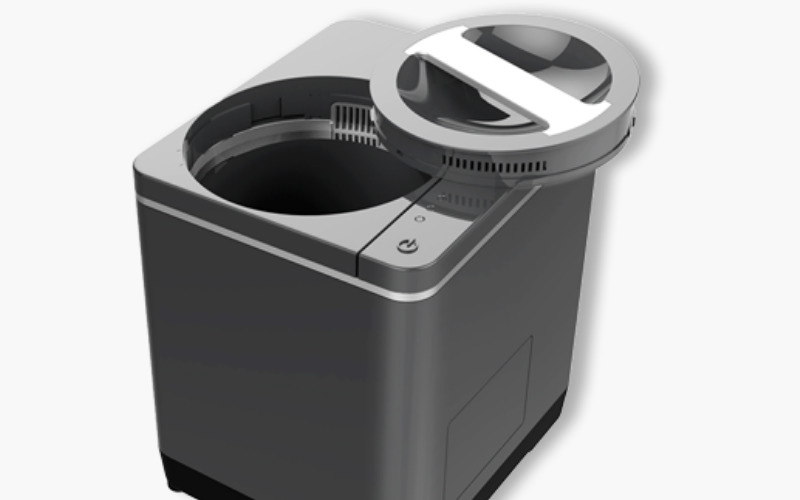 FOODCYCLER
The FoodCycler is an easy way to reduce organic food waste volumes and odours. It plugs into your wall and will produce a soil enriching material overnight. Essentially it dehydrates food waste that can be added to your compost system or soil. Cons include price point, as well as a need for filters to be replaced.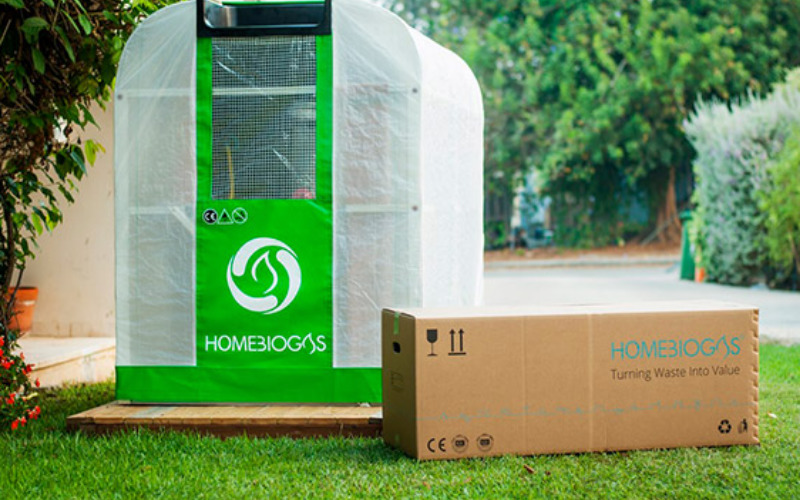 ANAEROBIC DIGESTION
An anaerobic digester contains microbes that release methane when they break down food waste. There are small household systems available that allow you to create your own cooking gas.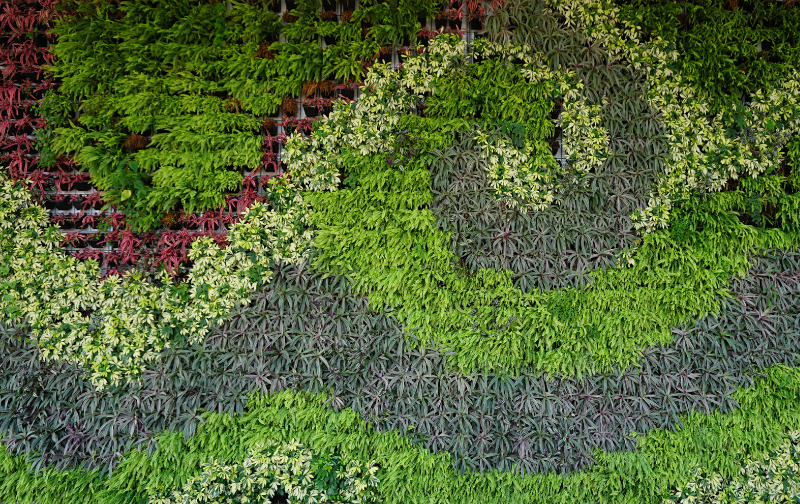 VERTICAL GARDEN
Vertical gardens or living walls will be featured in the Tortola EcoPark to demonstrate how vertical gardens can be used to grow food, cool buildings, clean the air and enhance wellbeing by bringing natural beauty into a space.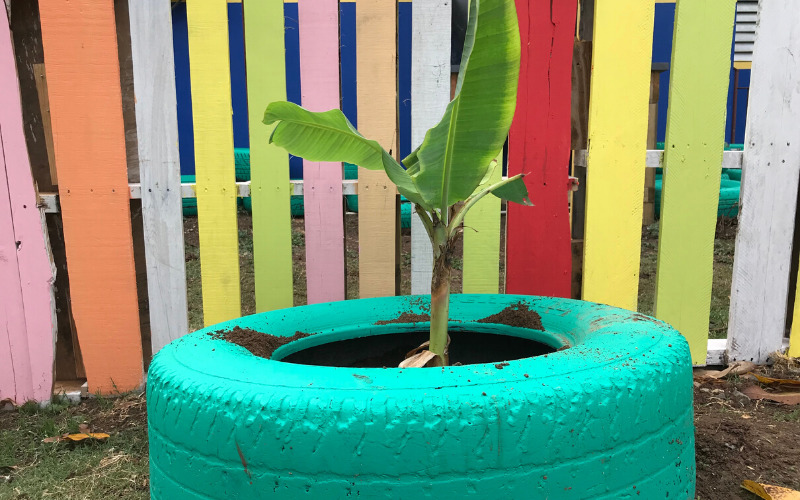 TYRE GARDEN
Tyres can be used in a playground, for composting and for a kitchen garden.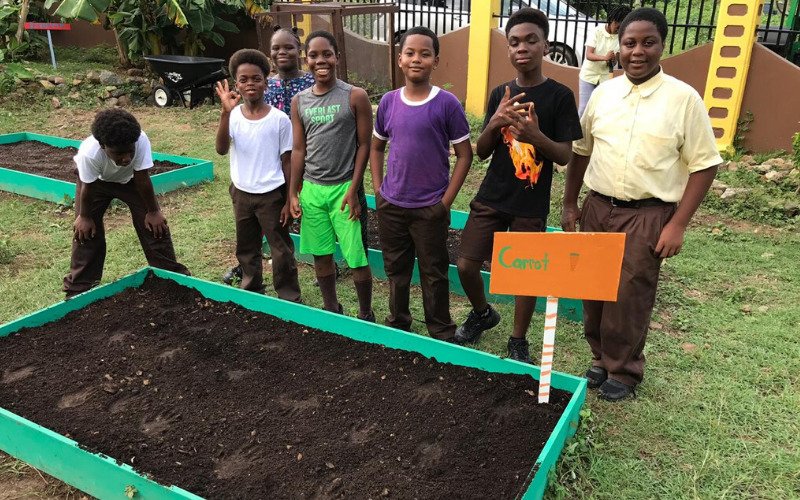 Francis Lettsome Primary School
Francis Lettsome Primary School was supported by a donation from Harneys as a part of their commitment as a Green Certified business. At Francis Lettsome, we work with four classes of Grade 5 and Grade 6 students to provide "seed to harvest" lessons and teach healthy eating and environmental stewardship skills. Students market produce each week to staff and parents to encourage agripreneur ambitions, and to further support purchases of fruit trees, seeds and supplies for the garden. 
GREEN CERTIFICATION
Green Certification incentivizes, guides and educates businesses in best green operation practices and provides Bronze, Silver, Gold and Leader Accreditations.