EDUCATION
We have many fun and interactive ways to help people of all ages understand how to make daily choices that lead to positive behaviour changes that protect their health, that of their families as well as the environment that sustains us.
As we journey closer to a greener, cleaner and healthier BVI, the idea that sustainability is only about the environment, needs to be broadened. Sustainability is really about each of us and the small actions we take every day – how we handle our waste and sewage, how we produce and conserve our water and energy, and the choices we make as consumers. 
We need a healthy environment to survive; the environment does not need us. We have many fun and interactive ways to help people of all ages understand how to make daily choices that lead to positive behaviour changes that protect their health, that of their families as well as the environment that sustains us.
PEOPLE EDUCATED IN PERSON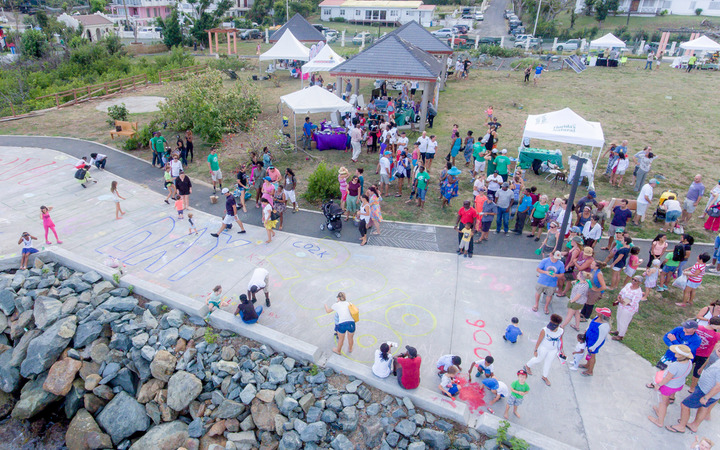 EARTH DAY
Green VI continues to join the world-wide celebration of Earth Day to highlight all things "green" in the BVI. Instead of just one day, we celebrate Earth Week with different activities and outreach projects. Make every day Earth Day. 
Want to join us next April?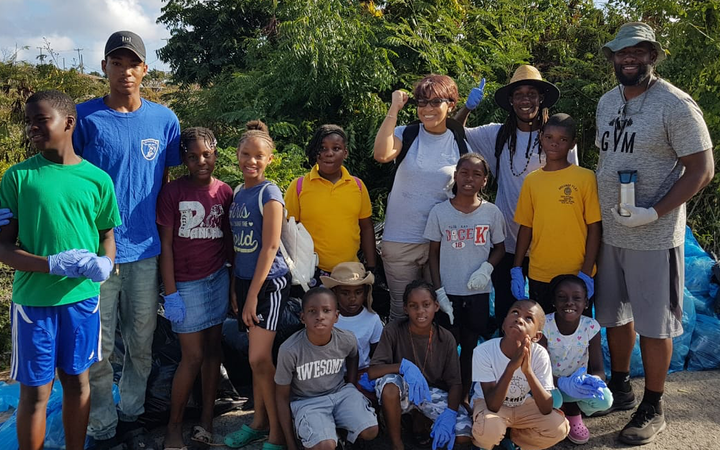 CLEAN-UPS
We support organisations wanting to facilitate local Clean Ups by providing tips, technical support and equipment (bags, gloves & litter pickers). The aim is to encourage the community to actively reduce litter and debris that cause mosquito breeding sites and related illnesses such as dengue, chikungunya and Zika.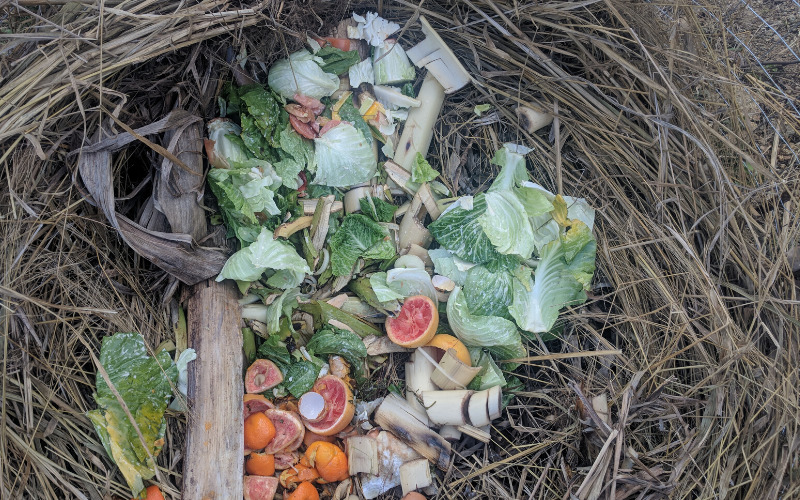 COMPOSTING
Organics Management  (composting) is an easy, effective way to reduce the 40-50% of materials currently  landfilled or incinerated. Other benefits to producing our own compost includes:
Local job and product creation  

Readily available material to reduce risk of fires at dumpsites

Effective erosion control

Increases water retention of soil by 50%

Replenishes our soil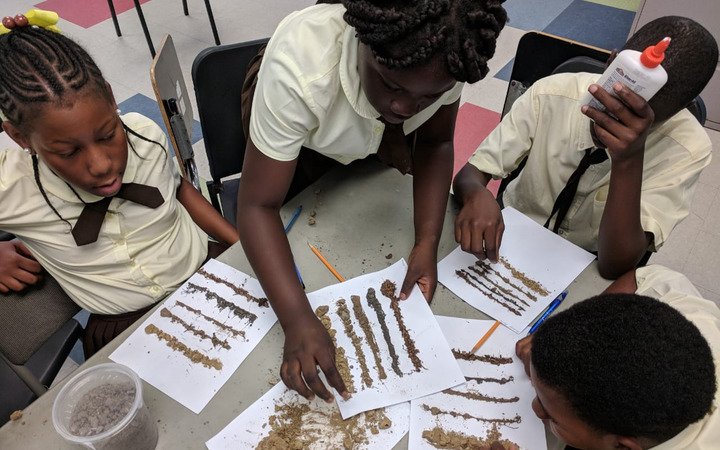 LESSON PLANS
Local Lesson Plans have been developed for Waste and Water Management, and our Garden Lesson Plans have been incorporated into the BVI National Curriculum. The Garden lesson plans aim to utilize our school gardens as classrooms to connect the natural world to core academic subjects such as math, science and English. Download Lessons on our Resource Page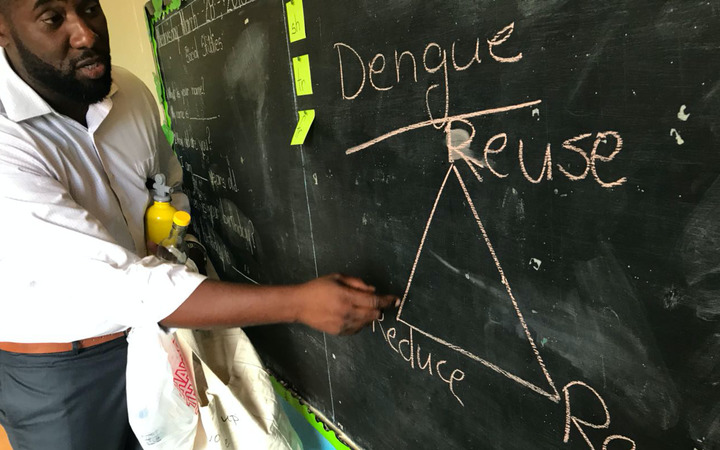 PRESENTATIONS
Presentations on waste, climate change and sustainability have been developed and contain local information and statistics. Contact us at info@greenvi.org for more information.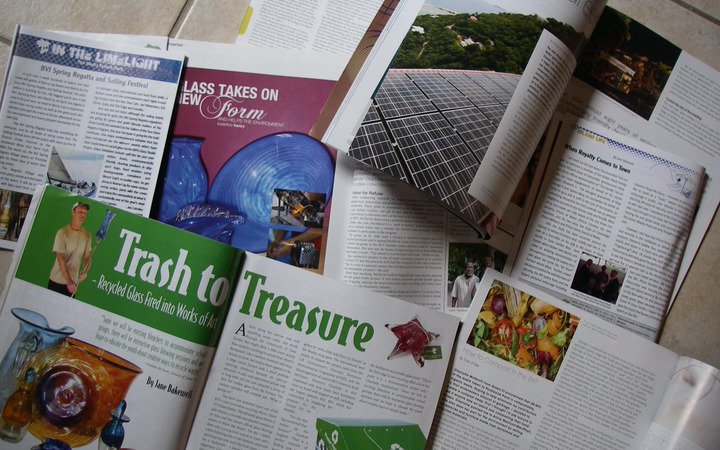 PUBLICATIONS
Over the years, we have had numerous publications and articles published. Read More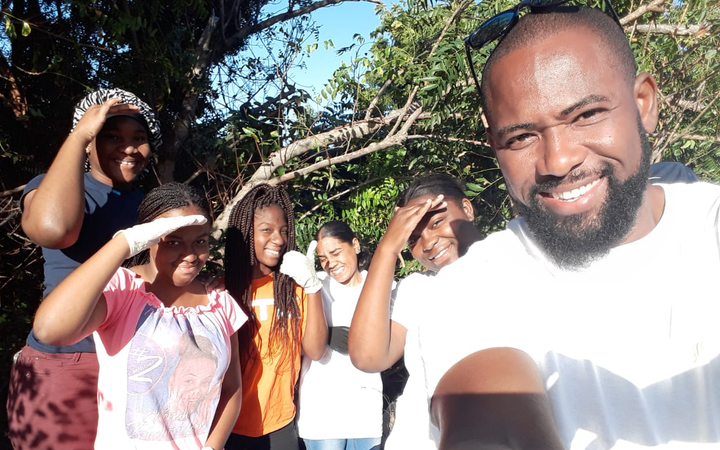 DOOR TO DOOR
The Door-to-Door programme sends team members to homes to discuss vector control, waste management and recycling. Nothing is more powerful than one-on-one interaction. The investment of time to reach out to community members is worth every second, as we work together to solve problems.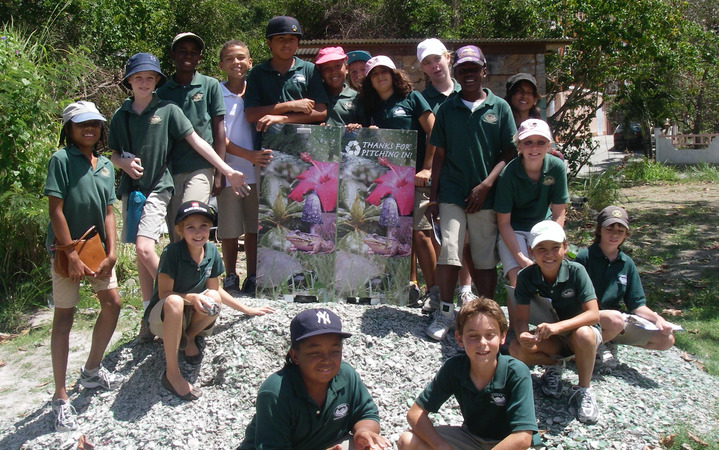 FIELD TRIPS
Field trips include tours to recycling and upcycling sites, the Pockwood Pond Incinerator and collecting water samples to test for plastics in BVI waters. We learn by doing and experiencing. Field trips and hands-on learning deepen our understanding of what needs to be done and why.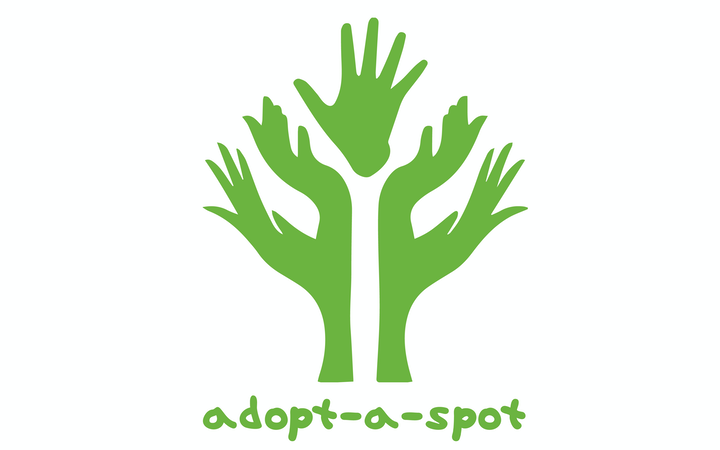 ADOPT A SPOT
Our Adopt a Spot programme creates genuine partnerships with communities to help reduce both the mosquito population and smoke emissions from the dumpsite via clean-ups, recycling, door-to-door engagement, communication and education. To strengthen our ongoing efforts to inspire and empower residents, Adopt A Spot offers opportunities for people to get more involved in their community in a way that promotes civic pride, individual responsibility and lasting awareness. Contact us to Adopt a Spot at info@greenvi.org
 CHAIR-ity 
Students, businesses and individuals could enter chairs made from repurposed materials in the competition. Chairs were auctioned off to support GreenVI's other education programs. The main purpose of the event is to raise awareness on ways to reuse, repair and recycle by challenging the youth and workplaces to use their creativity to build or rebuild chairs.  For 5 years Green VI and nutmeg designs organised an annual CHAIR-ity Fundraiser exhibit and auction. This was an innovative and fun project that students, individuals and groups could work on on throughout the year.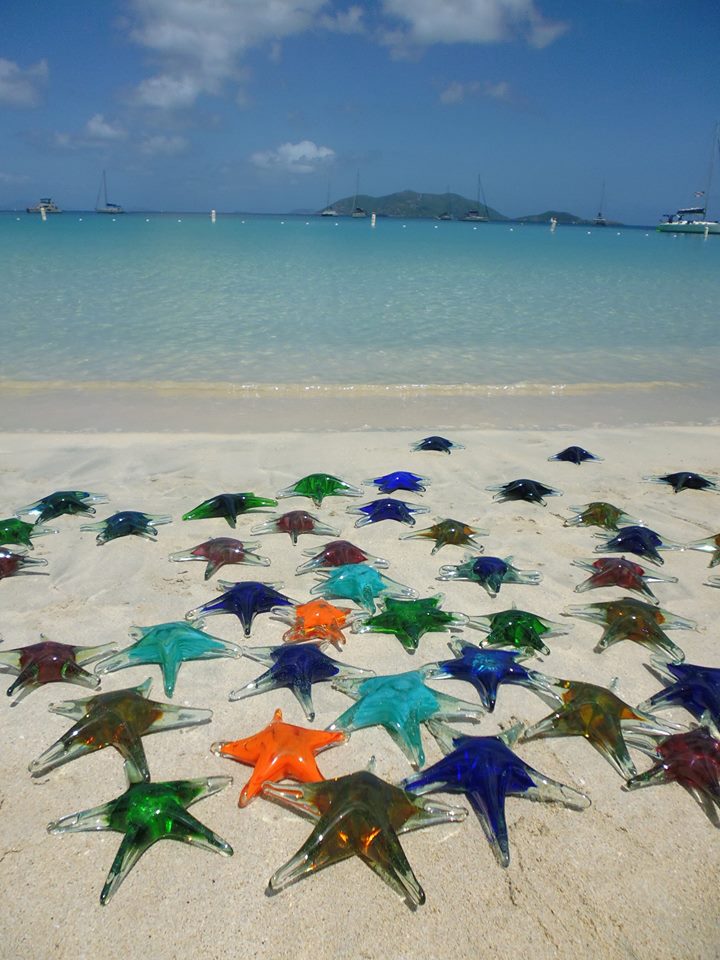 GLASS STUDIO
Our Glass Studio, our most well-known project, exemplifies our mission by making environmental issues fun and engaging. Visitors to our Cane Garden Bay Studio, were entertained and educated as they watched glass blowers transform old bottles into works of art, seeing first-hand how waste is transformed into a resource. This was a popular field trip for BVI students, visitors, government officials and VIP's. It's an excellent way to raise awareness about Waste Management and Renewable Energy. We look forward to reopening in 2021.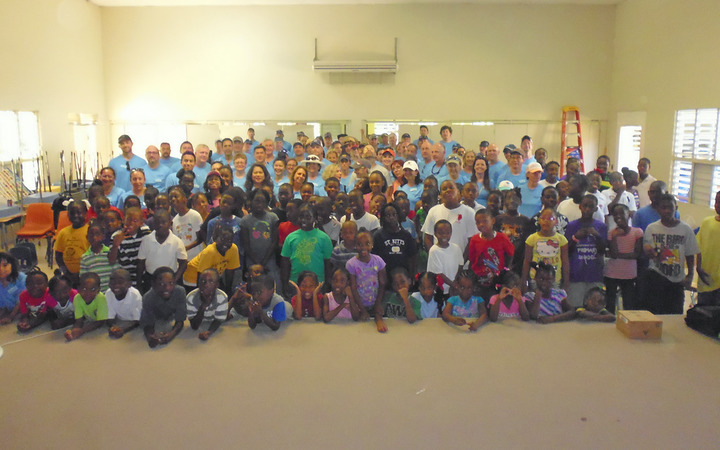 GREENING IVAN DAWSON
Greening Ivan Dawson with FusionStormVolunteers – 100 volunteers, I day, 1 green makeover:
De-molded school and painted it with eco-friendly paint that inhibits mould production

Replaced the lights with LED lights and energy efficient fans (reduce electricity bill by 40%)

Created a playground using old tires 

Initiated a garden, compost and recycling system

ClearWater hands out reusable water bottles
 ENERGY
The BVI is blessed with abundant sunshine, ocean currents and trade winds that can be used to produce our own clean energy.