Water
Through our outreach programmes, we advocate the efficient use of water, safe storage of water, and the reduction of chemical loads entering our land and marine water supplies.
Ocean water pollution by chemical loads and untreated sewage, as well as a lack of natural freshwater sources, presents unique challenges for the BVI. Plastic is the highest litter fraction on our islands. This leads to increased microplastics in our water supply and more breeding sites for mosquitoes carrying diseases. Plastic litter also blocks drains which can cause flooding.
Through alternative water generation, better management of sewage and reduction of litter, plastics and toxic chemicals we can ensure:
Safe drinking water for all

Reduced breeding sites for mosquitoes carrying diseases

A clean marine environment for sustainable fisheries, coral reefs and tourism 
GALLONS OF DRINKING WATER GENERATED P/A
WATER HARVESTING CAPACITY (GALLONS)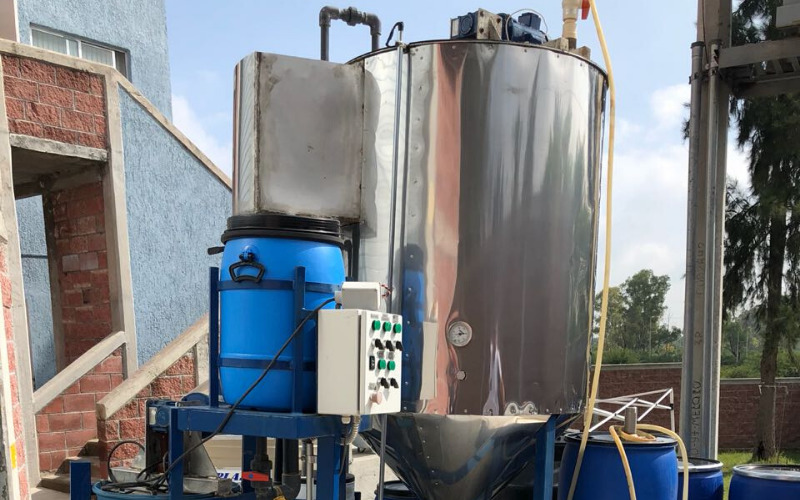 ANAEROBIC DIGESTER
At Green VI, we choose to view a problem as an opportunity, and so our next exciting project is to design, test and implement an Anaerobic Digester that can convert a mixture of organic waste, sewage, and possibly Sargassum, into methane – a form of energy that is perfect for powering our Glass Studio furnace.  Our new location will have the space and support needed to demonstrate this remarkable transformation of a waste stream into renewable energy.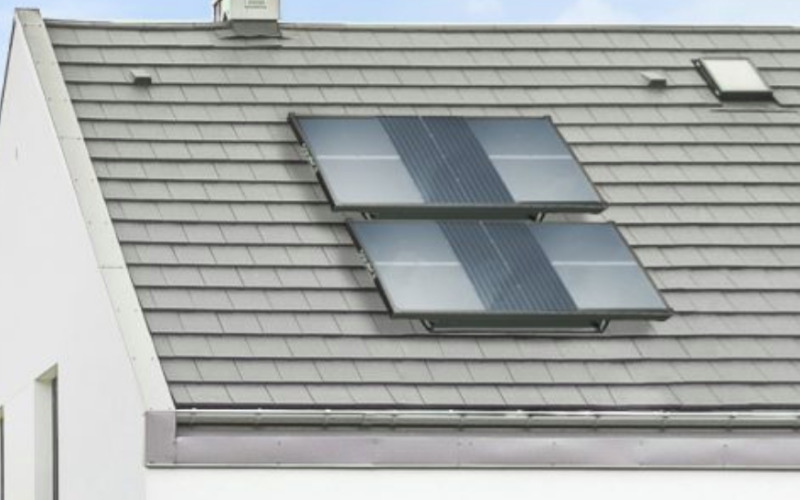 GENERATING & HARVESTING WATER 
The EcoPark will demonstrate best practices in sustainable water conservation, harvesting and generation for onsite use and potentially to supplement water supply to farmers in Paraquita. Additional water technologies will be demonstrated such as the waves for water system that is a low cost filtration solution based on dialysis technology and requires no electricity. Solar Air to Water technology, such as the Zero Mass Water, is one of the alternatives to be explored – this technology pulls water from the air using the power of the sun. They can be mounted on your roof or garden to supply drinking water for you and your family. Water conservation practices will be demonstrated and encouraged.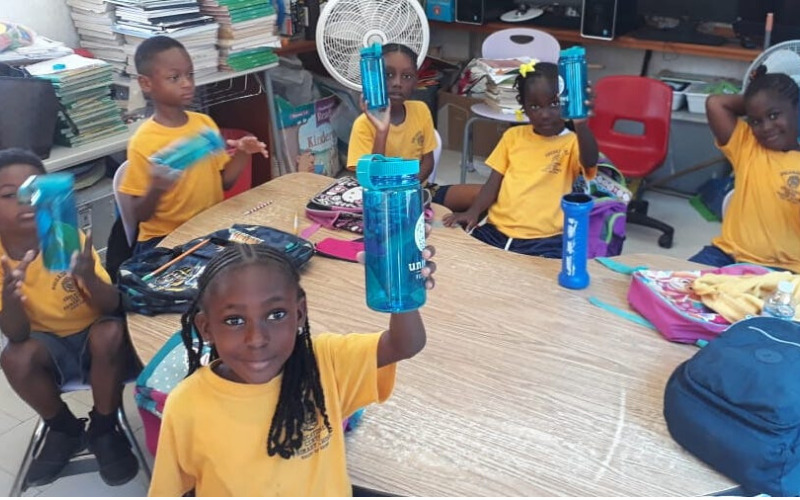 SCHOOL WATER SYSTEMS
In an effort to reduce single use plastic water bottles at schools, we are working with partners toward setting up water systems that will provide clean, accessible water for students.
WASTE
Humans are the only species to generate waste and it is through producing waste (in solid, liquid and gas forms) that we pollute the systems we depend on for survival. Waste is a problem on island environments where space and topography severely limits landfill space.
Recycled Glass Sprouts @ Pockwood Pond Photo: Hezikiah Maddox